Moderator: Global Moderator
Executive Member

Posts: 5670
Joined: Wed Sep 15, 2010 11:20 pm
Politicians and their staff, including Trump, make hyperbolic comments like this all the time.

Breitbart is fake news.
Executive Member

Posts: 2502
Joined: Sun Sep 16, 2012 5:28 pm
There's some good stuff on what is apparently Huffington Post's "Onion Branch." The headlines alone...
Delivery Driver For Amazon Caught On Camera Pooping On Man's Driveway
A homeowner in Sacramento County, California, is down in the dumps after an Amazon delivery contractor left a pile of feces in front of his house.
...
"He was in shock when we saw the size of it," Bautista said. "He ended up scooping it up with a plastic bag, but didn't want to take it with him ― it smelled really bad."
Bautista told CBS Sacramento that he suspects "the garbage can will smell like shit for the next few days."
...
The company gave Bautista a gift card to apologize for all the crap he had to deal with, but he told KTXL TV that his real concern was for the customers who had packages delivered by the driver after that person pooped.
Fergie Says She Couldn't Stop Hallucinating On Crystal Meth
"I remember thinking: 'If I walk outside, and the SWAT team's out there, I was right all along," she said. "But if they're not out there, then it's the drugs making me see things and I'm going to end up in an institution. And if it really is the drugs, I don't want to live my life like this anymore, anyway.' I walked out of the church; obviously there was no SWAT team, it was just me in a parking lot. It was a freeing moment."
...
Fergie said she talked to a hamper for eight hours while she was under the influence. She believed a person was inside the hamper.
"The drugs thing," she said to iNews, "it was a hell of a lot of fun … until it wasn't."
...
she was not claiming to be sober because she likes wine. "For most addicts, they would advise never to have any sort of substance," she explained. "I just have my own journey
Executive Member

Posts: 2502
Joined: Sun Sep 16, 2012 5:28 pm
Executive Member

Posts: 2502
Joined: Sun Sep 16, 2012 5:28 pm
A man bought $540 in cookies so these Girl Scouts could escape the cold
22 Feb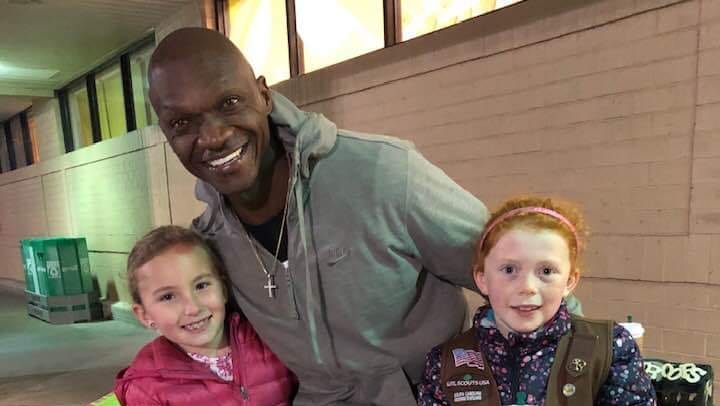 Man Who Bought $540 Worth Of Girl Scout Cookies Arrested In Drug Bust
27 Feb
Honestly, I thought it was gonna be for weed.
All of humanity's problems with coronavirus stem from a man's inability to sit quietly in a room alone.
- Blasé Kriegsspiel