I'm having doubts again about the short-term bonds (again). In the past I've had C3M (0-6m gov bonds) but the losses were pretty bad, so I moved to plain cash.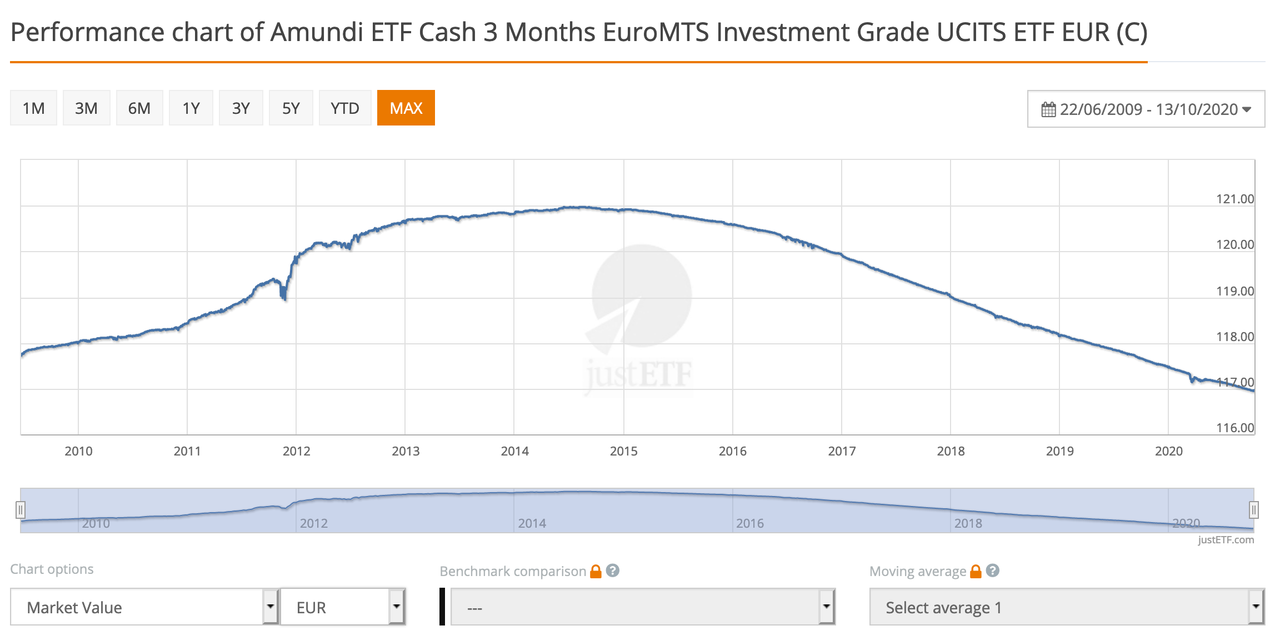 A fellow EUPP in a thread mentioned C13 which looks a bit better, kind of.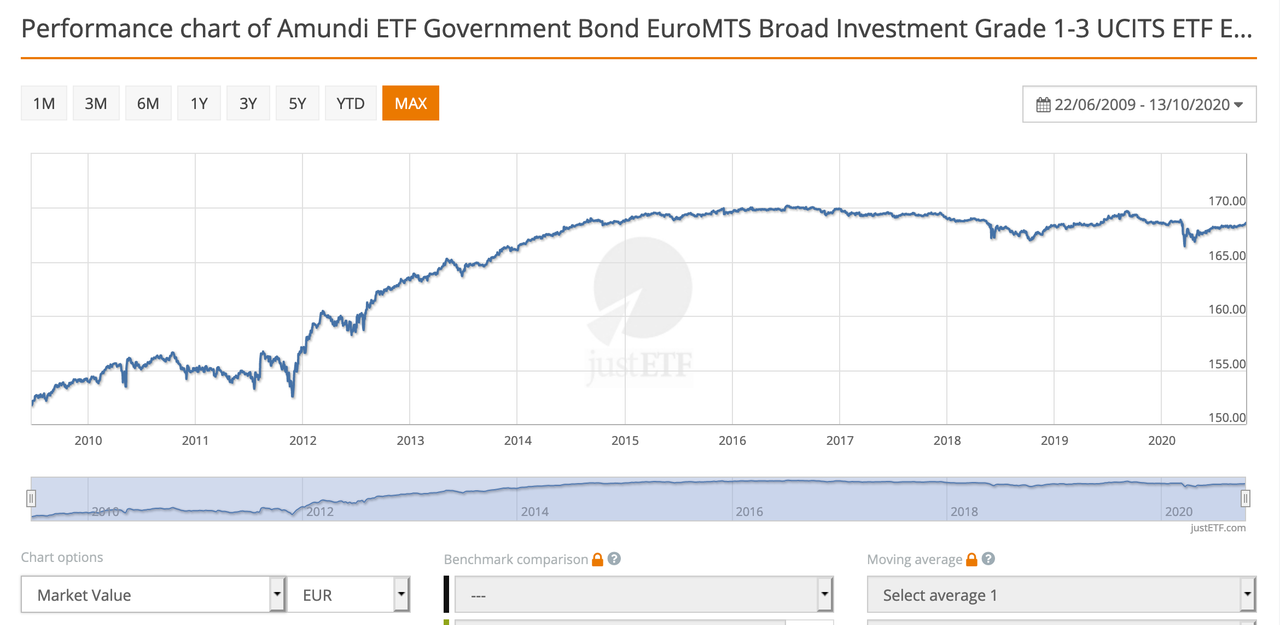 Graphs from JustETF.
This still looks like worse than cash.
What are everyone's thoughts? Do you have plain cash? A short term bond ETF? Which? What are your thoughts on its returns?