Search found 18 matches
by jswinner

Wed Aug 14, 2019 12:22 pm
Replies: 4
Views: 3158
by jswinner

Tue Aug 13, 2019 3:08 pm
Replies: 4
Views: 3158
by jswinner

Tue Jul 31, 2018 5:55 pm
Topic: Farmland
Replies: 8
Views: 3344
Meb Faber's latest podcast had David Gladstone, owner of the Gladstone farmland REIT, symbol LAND. https://player.fm/series/1058800/213581629 I have been looking for a way to invest in farmland as a passive investor. I think I found it. LAND pays a sizable dividend as well, 4.6%. The ratio of LAND ...
by jswinner

Sun Jul 03, 2016 11:47 am
Forum: Bonds
Topic: 3 Decades of yields
Replies: 4
Views: 2861
Even though I did live through it, hard to imagine hitting near 16%, seems like an alternate universe!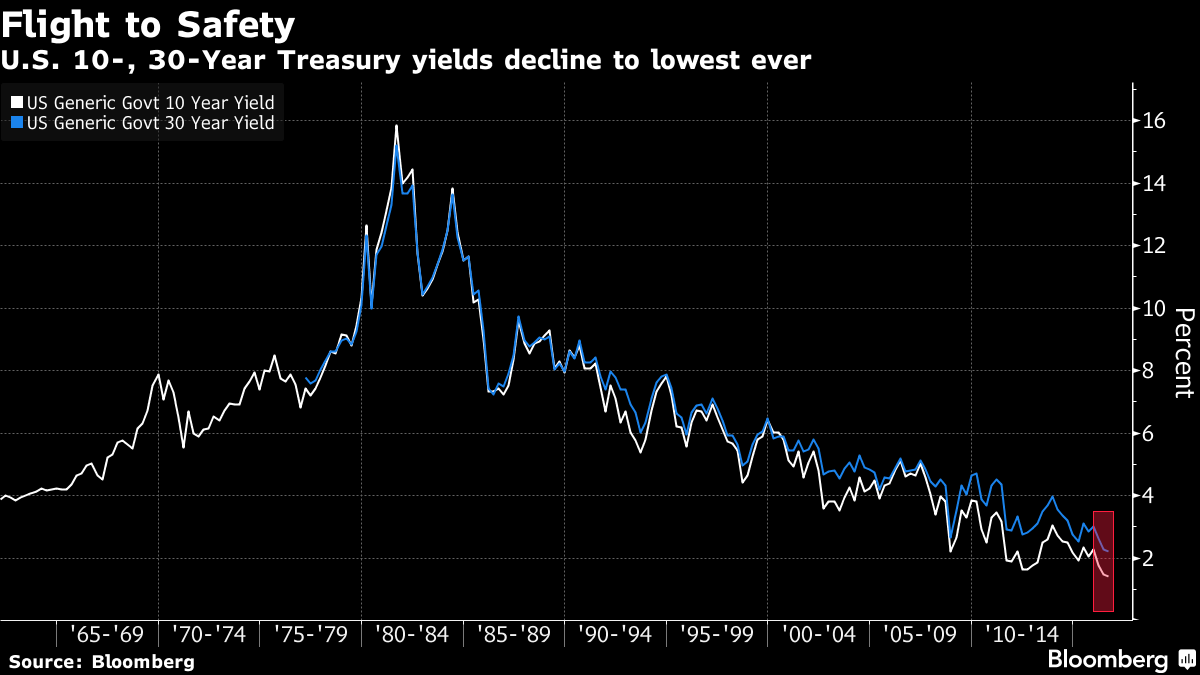 by jswinner

Mon Aug 19, 2013 6:10 pm
Forum: Bonds
Replies: 42
Views: 23552
Dualstow:  Is this still working for you, my sheet is not returning the price.
by jswinner

Sat Jul 20, 2013 10:20 am
Forum: Gold
Topic: The GOLD scream room
Replies: 2945
Views: 637970
Like those SAT comparative questions:
Financial Advisor is to friend as government  is to security. 

by jswinner

Sun May 05, 2013 12:03 pm
Forum: Cash
Replies: 15
Views: 4836
There is a great difference in the credit risk between FDIC and treasuries.  Thanks to Gumby in an earlier thread, he provides a link to the HB archive and a transcript of the salient portion of the show.  If the time comes when it matters,  FDIC covered accounts offer nowhere near the same level of...
by jswinner

Sun Apr 14, 2013 7:09 pm
Forum: Bonds
Replies: 15
Views: 4722
I just simply cannot bring myself to put 50% of my assets into bonds and cash, when I know they are headed over the cliff. I wish that life and the markets were that simple.  It's a shame that they are not. When I bought the book, I was hoping I'd found the answer, but I just don't trust something ...
by jswinner

Sun Apr 14, 2013 10:27 am
Forum: Bonds
Replies: 15
Views: 4722
In their book, Rowland and Lawson say to split your assets 4 X 25, and they have a table showing the performance of such a portfolio from 1972 to 2011. Peter Schiff has a new book on the market.  The title is The Real Crash, and the marquee on the top of the cover says America's Coming Bankruptcy. ...
by jswinner

Sun Apr 14, 2013 1:33 am
Forum: Bonds
Replies: 15
Views: 4722
Bill:  All I can say is that the 30 yr I bought in mid March is up almost 5%. I have heard the "interest rates have nowhere to go but up" line from the experts the entire 4 years I have been using this strategy.  Here is the plot for TLT for the last month https://www.google.com/finance?chdnp=1&chdd...
by jswinner

Sat Apr 13, 2013 12:35 pm
Forum: Gold
Replies: 33
Views: 9525
Catacomb:  Even after Friday, you have some distance to go to hit a rebalance point,  correct? Look at MT's  reply #11 in this thread: http://gyroscopicinvesting.com/forum/http://77.104.139.218/~gyroscop/phpBB3/viewtopic.php?t=6 Historically, it is not falling assets that trigger the rebalance.  Whe...